Delphi Programming - Build IOS MAC PC Android App
35 years experience with Delphi Programming - Build IOS MAC PC Android App
Delphi™ is the fastest way to write, compile, package and deploy cross-platform native applications.
Delphi is the choice for developers wanting the power, readability and flexibility of the Modern Object Pascal language, coupled with native compilers and component libraries for fast single source code development on Windows, macOS, iOS, Android and Linux.
What's New in 10.2.3
Delphi 10.2.3 adds mobile development support to Professional Edition (previously only available in Enterprise and Architect or as an additional purchase), enhancements to our core visual frameworks, including better High DPI support for VCL and quality improvements for FireMonkey (FMX), expanded RAD Server support for Ext JS and more!
Reach Billions of Users Around The World With Your Apps!
Native code compiled to run directly on the CPU ensures fast apps for the best user experience. Integrated app-store packaging makes it easier than ever to reach Windows 10, macOS, iOS, and Android users.
Design faster with Live Data
Live data at design-time helps developers speed up user interface design across all target screen sizes. Prototype faster by seeing earlier how data fits within UI design, with live data support from multiple sources including databases and REST APIs.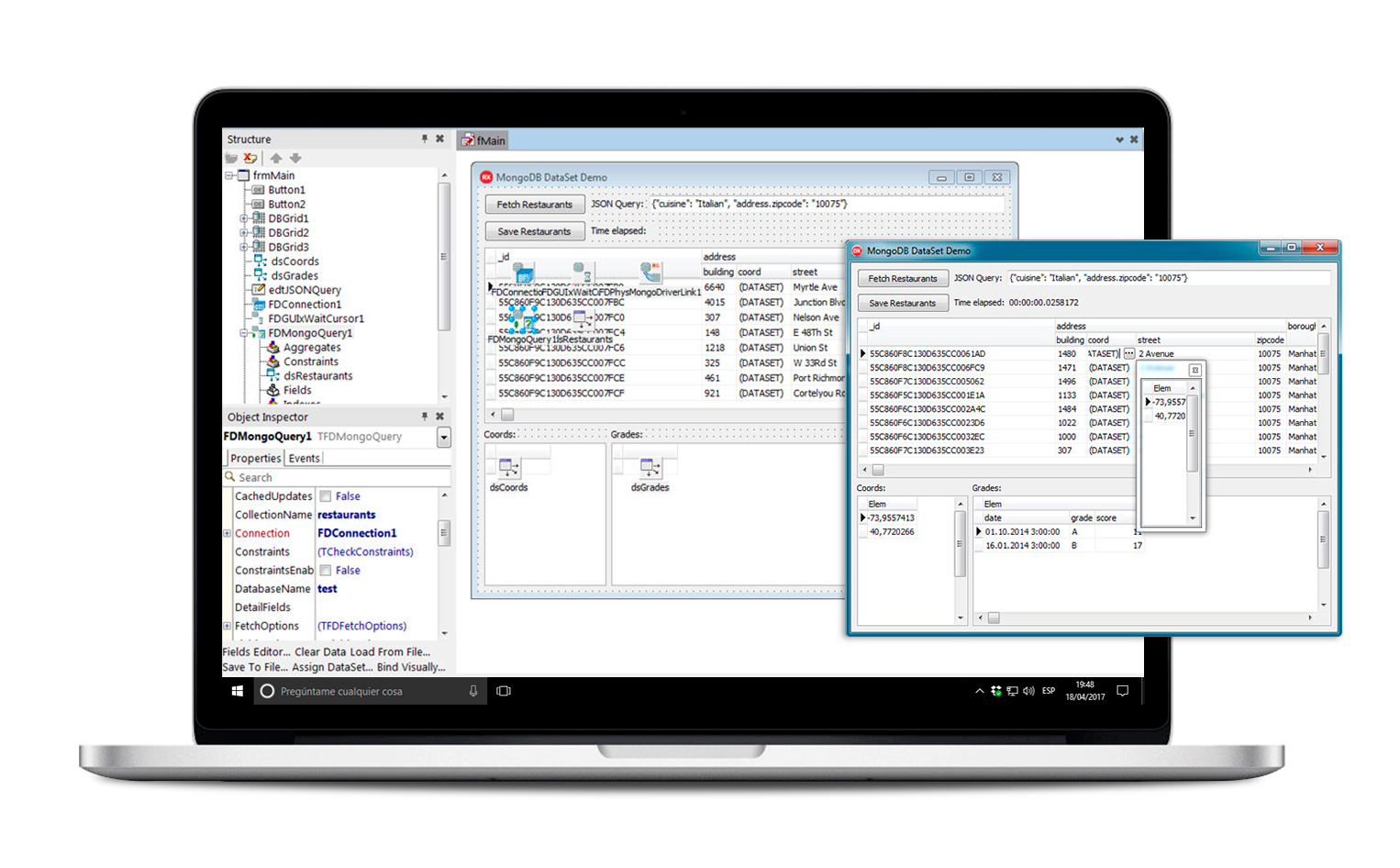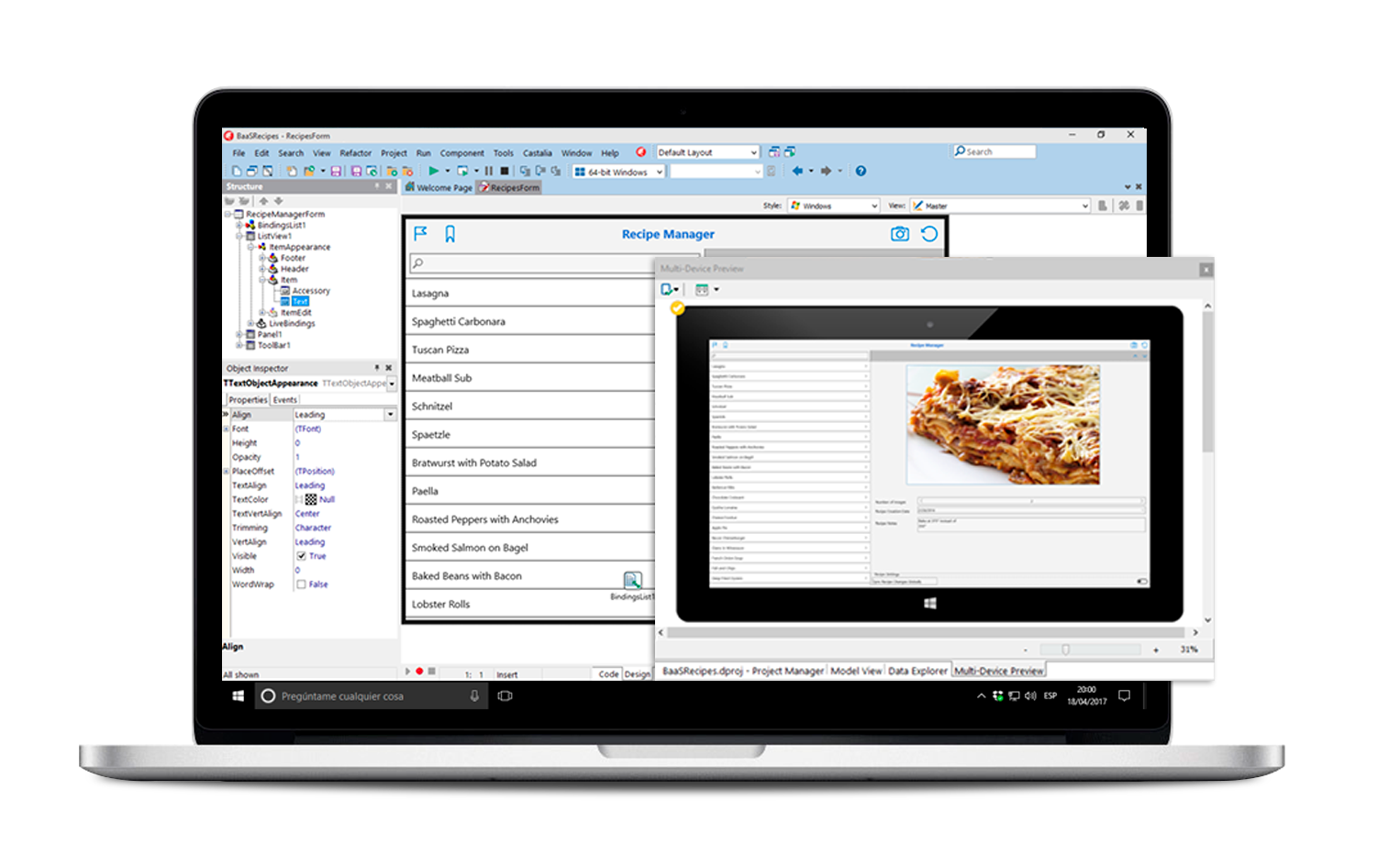 Design faster with powerful Component Libraries
Simply drag and drop components to build your user interface! Choose from the award winning VCL component library (for Windows) or the smart cross-platform FireMonkey (FMX) library, and an ecosystem of commercial and open source components, many available through the IDE GetIt package manager.
Designed for Usability
Adding usability is as simple as setting component properties in the object inspector! Component properties help you rapidly add generic usability that works across all platforms without writing a line of code! From displaying the right keyboard for data entry, to positioning tabs in the right location based on the platform, usability is built in.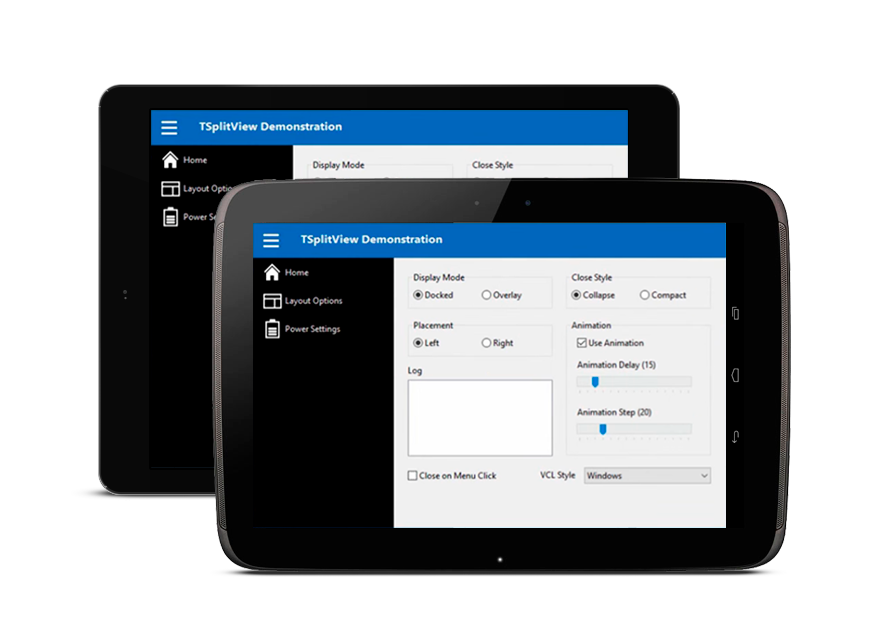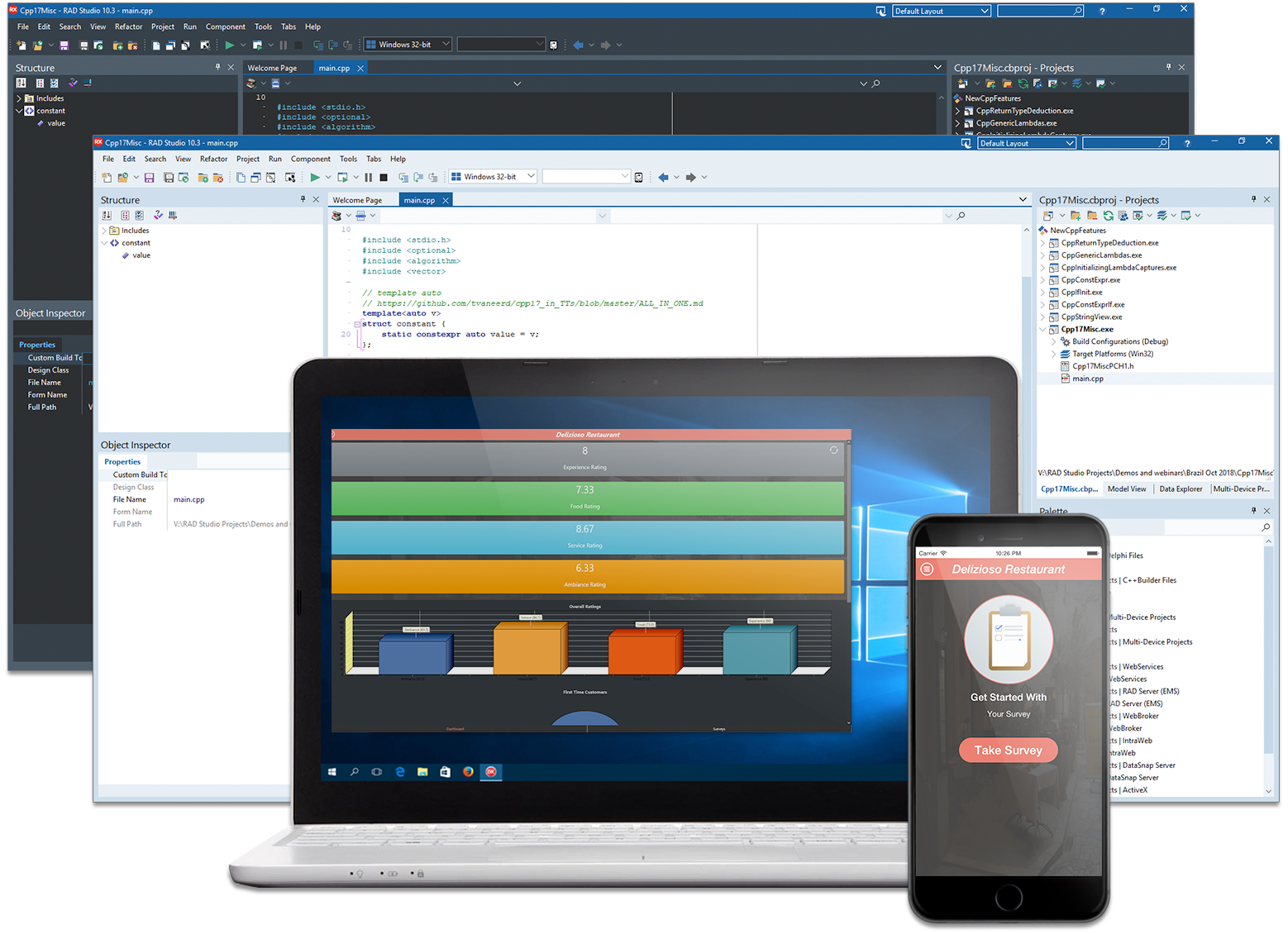 Smart Responsive Designing
Build your UI once and have it run on multiple devices with the flexibility offered in the FireUI multi-device designer. Create a default design rapidly with resolution aware components, and even add device specific layouts to target Windows Desktop, Surface Pro Tablet, macOS desktop, iPhone, iPad, Android tablets, smartphones, and wearables.
Preview design changes instantly on a device!
See how your application looks and behaves on different devices while you keep working in the RAD Studio IDE, without running the application on the devices and without creating additional views.
FireUI App Previews lets you preview your FireMonkey application on iOS, Android, macOS and Windows targets as you are designing the app.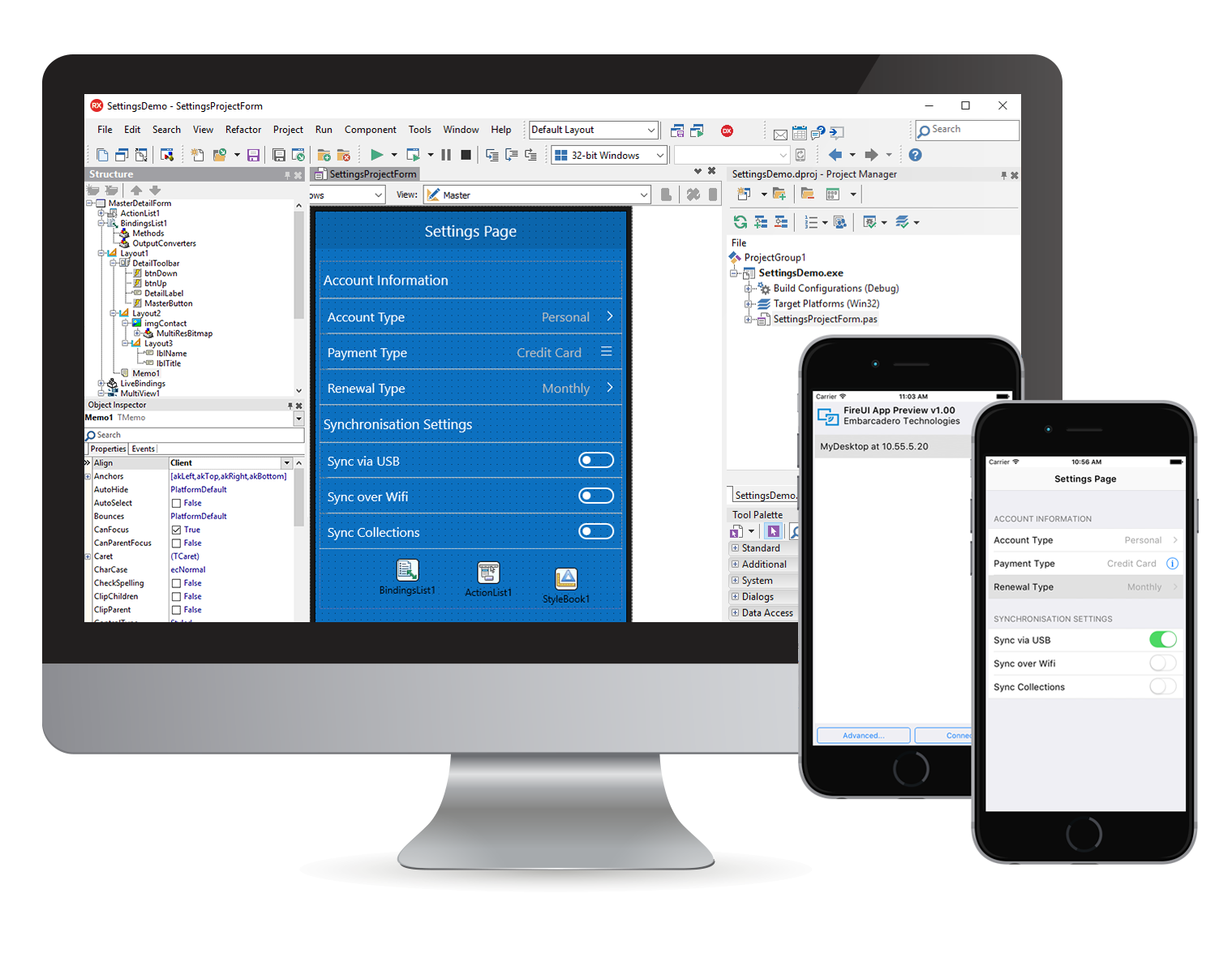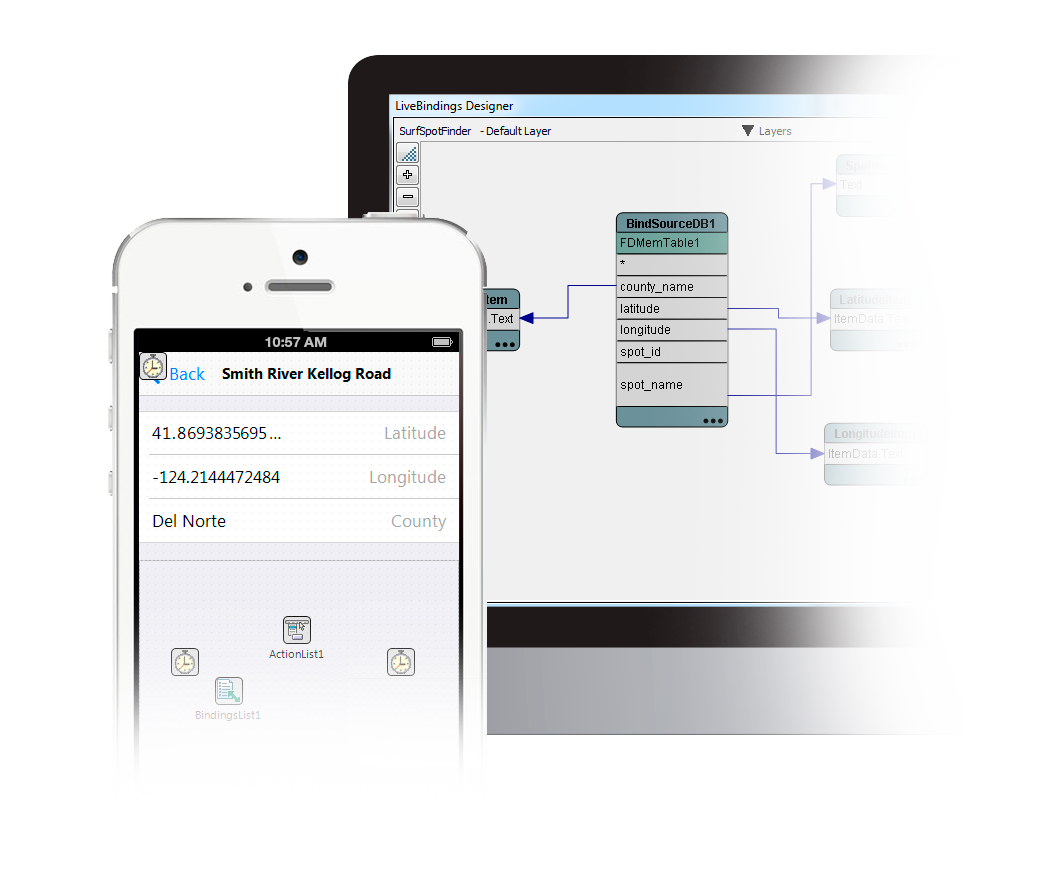 Integrate data with zero lines of code!
With the LiveBindings Designer, you can visually connect user interface elements to data sources ready to show data at both design time and run time. Connecting live data is so easy, designers can provide developers a move complete wireframe that aids early usability testing in the design process.
Code Quality
Improve your code quality with cross platform best practices from strong object orientated languages. Integrated unit testing, inline documentation, GOF design pattern support and audits and metrics will help you become a coding rock star!
Many eyes, one code base
Build fast code faster, built on top of libraries used by millions of developers worldwide. Powerful cross-platform libraries provide a source of well tested and highly optimized code for your platform to reach market better and faster than the competition.
As an example, the Parallel Programming Library exponentially increases performance, enables asynchronous programming and uses a self-tuning thread pool. By making it easier to write cross-platform, multi-threaded applications that can fully exploit the power of multi-core CPUs, developers automatically get serious performance boosts for their FireMonkey applications, regardless of the target platform.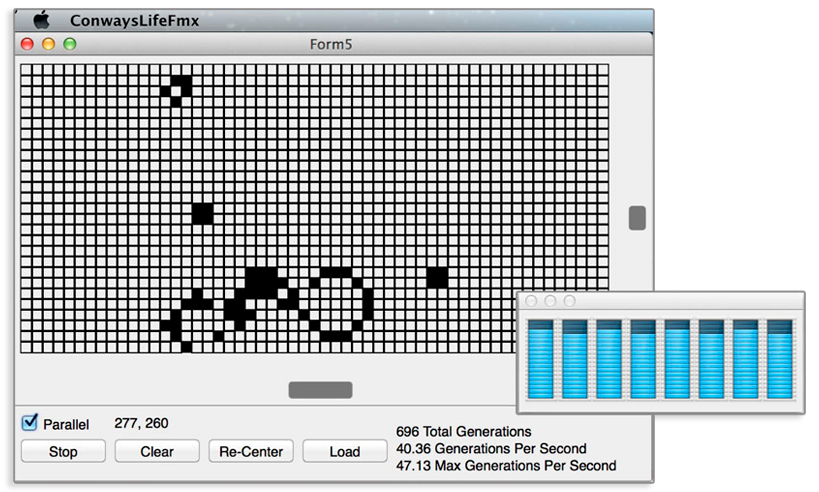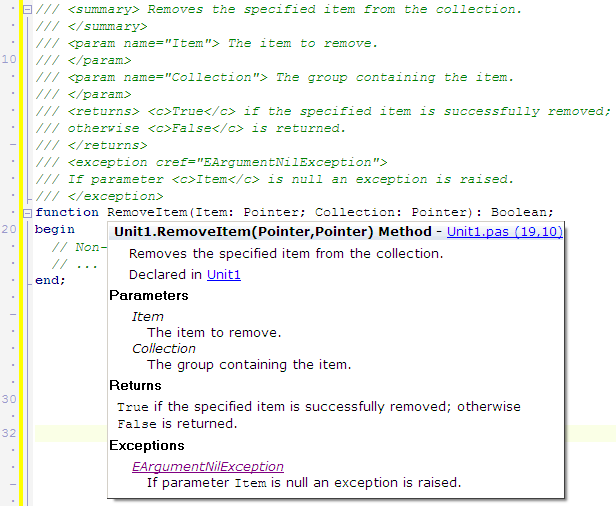 Code documentation with immediate payback!
RAD Studio turns your code documentation into immediate in-line help available to you or other developers in your team. The '///' agile approach to code documentation, right down to the parameter level, appears as you code as custom Help Insight. You can also convert your code documentation into HTML, CHM or other documentation formats.
Go Extreme and continuous with inbuilt Unit Testing
Unit tests are a key code quality feature of Extreme Programming (XP), and with RAD Studio you can build unit tests for all your code by leveraging the included DUnit and DUnitX frameworks. Run your unit tests at the command line as part of Continuous Integration or with the graphical user interface to see your tests "run green."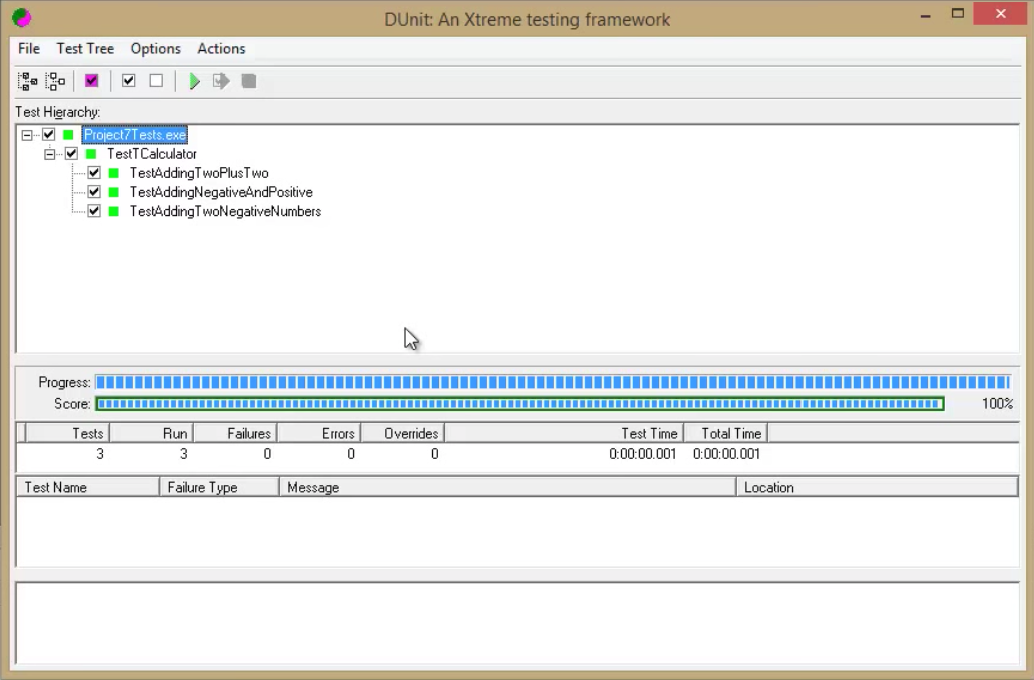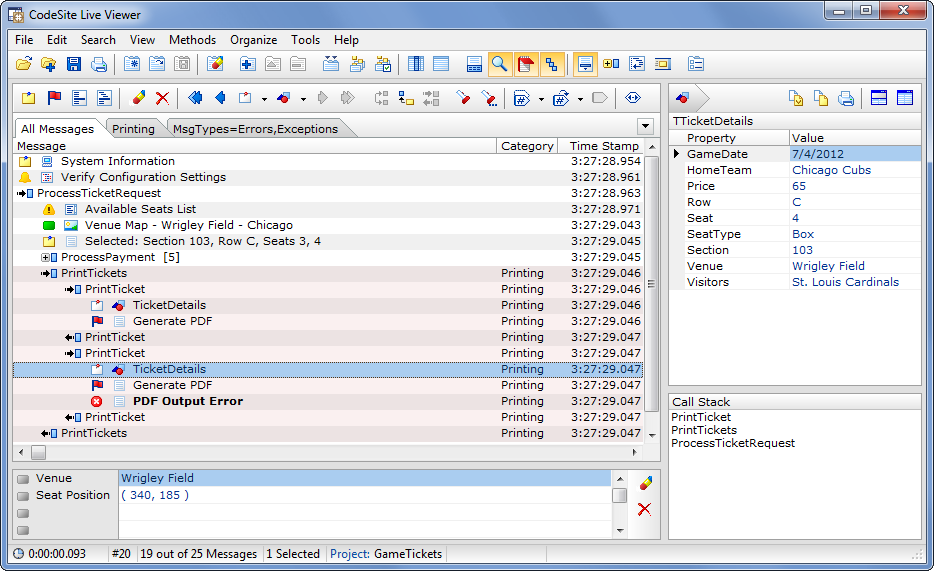 Deeper insight into how your code is executing
Code site has changed the way developers locate problems in their code. See what is going on inside your application without interrupting the application flow by adding hyper-capable live logging to any application. Log text, values, objects, and graphics and review what has happened after the event.
Measurable source code quality in your projects.
Use code metrics to do a deep static analysis of your code. Leverage code audits to enforce proper coding techniques and code methodologies within your code base. Do both either in the RAD Studio IDE or at the command line as part of your continuous integration regimen.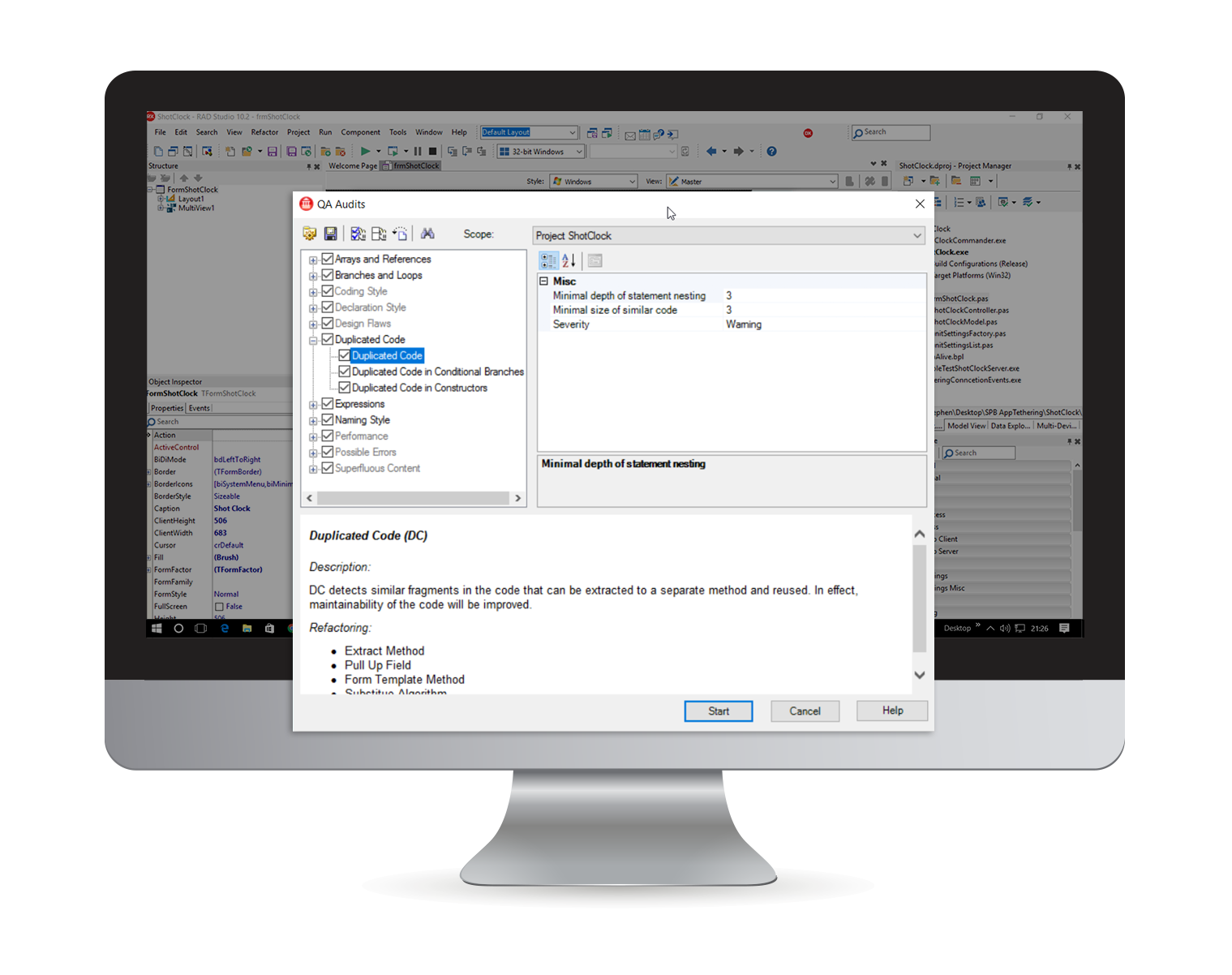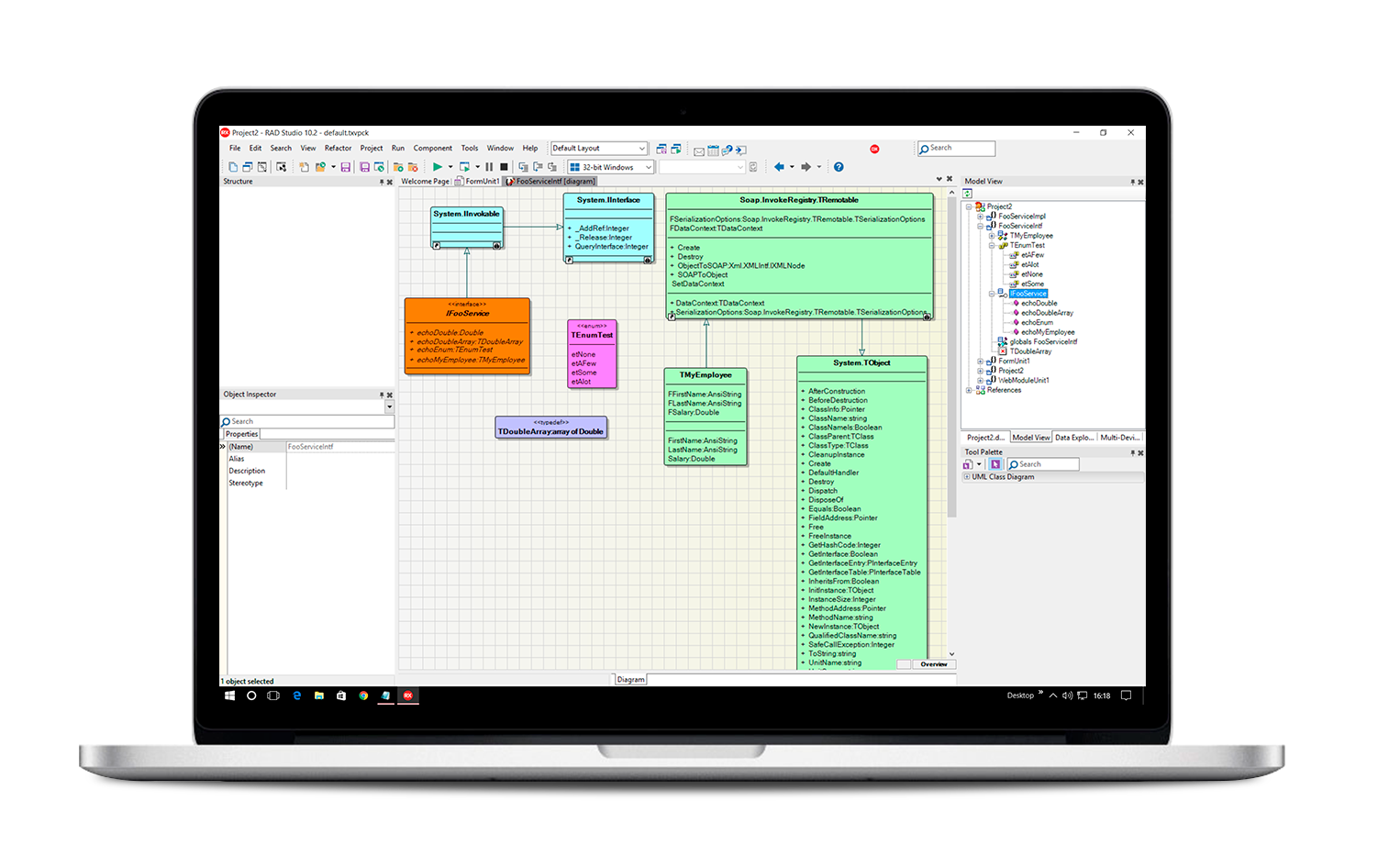 Best Practice OOP Design Pattern Support
Patterns provide software developers with powerful reuse facilities. Rather than trying to solve each design problem from the very beginning, you can use the predefined patterns. As part of the inbuilt modeling support, quickly and easily add the well-known "Gang of Four" patterns to your code with predefined design patterns.